Isrotel Dead Sea is a resort hotel and a luxurious spa offering pampering spa in the Dead Sea. The roomes are stunning with a view to the Dead Sea and the Red Sea as well. In the hotel you have plenty of entertainment, shows every night, activities for the children, private beach that is fully equipped, two freshwater swimming pools, children's pool, restaurants, the food level is good and. The staff is just waiting to give you quality service and cordial that will make your holiday unforgettable.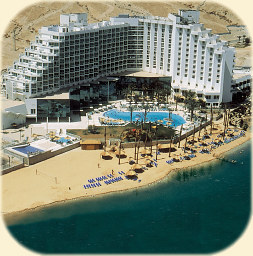 In Isrotel Spa awaits you a magical experience of health and relaxation, salt water pools, gym,
steam bath
(sauna) and hot tub. You will also find a sulfur pools and many treatments that you can cohice from that regenerate the body and mind.
If your Hungre you can go to the Golden foreign restaurant that offers a rich buffet and a variety of food from around the world in the lobby you can find a bar with a rich veratey of drinks and snacks another restaurant is Oasis that is next to the pool, the resturant serves you fish and meat grills, beers on tap and more.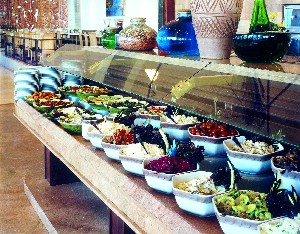 In Isrotel Dead Sea Hotel, you are the Emperors! And therefore you deserve to enjoy entertainment day and night with the spirit of mythology and imperia of the dead sea, relax from high level health care.
Isrotel take care of the children with difrrent activities like magic showes, mind games, shows and more.
Bottem line Isrotel Dead Sea Hotel - Isrotel is a spa hotel that offers a wellness center and a spacious spa and luxurious have direct access to the beach (across the street) Hotel has nine floors with elevators